Proofreader Mark Meyer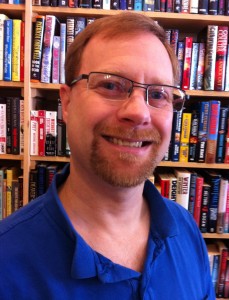 Learn about the Proofreader
My love of books began at my early stages of reading. As my reading skills developed, so too did my natural eye for catching mistakes in printed works. While growing up, I thought everyone had the ability to quickly see spelling errors, inverted letters, and missing punctuation. An English professor once told me that my editing skills are natural, and it took me quite a few years to understand just what she meant.
As well as reading, I also enjoy putting pen to paper and I am a published author, both online and in print. English is my native language and I possess a wonderful grasp of the American version, both grammatically and in spelling. I am currently the editor of two monthly print publications, and I can honestly say that words are my life!
I am constantly honing my skill set and learning new proofreading techniques. I test myself on a monthly basis to ensure I am always at the top of my game. I use editing software, worksheets, and I even test myself against other professional proofreaders to improve my skills and keep my eyes sharp.
Becoming a professional proofreader has been a great journey for me, and I hope I can bring my skills to work for you on your next proofreading project. I put my name on my company because I am proud of the work I do, and I guarantee you will be too!
Call for a FREE Proofreading Quote! (989) 390-7109
Contact me using the form below, or email a few sample pages of your work to Mark@ProfessionalBookProofreading.com. I will quickly evaluate your sample and provide you with a quote for the entire project, all for FREE!