Proofreading Testimonials
Satisfied Clients Tell All…
Here are a few proofreading testimonials. Read what many happy clients are saying!
Thank you so much Mark, for taking on my heavy load of corrections. Without you I see what a mess it would have been. I am absolutely grateful that you made huge corrections but still left it how African Americans speak to one another. Once I looked at what I wrote and what you corrected I couldn't do anything but smile. The clean up and corrections were great. You have been a great resource and very inspiring to me. I love learning and you make things so simple for one to understand, especially with this being my first book. Again Mark, I am so thankful for your help. I'm sure it brought forth a headache but I appreciate you and will be looking forward to working with you again and sharing you with others I know are looking for help.
Chloe Elam – author of A Band-Aid Won't Do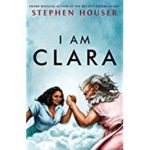 Dear Mark,
Brilliant job of copy editing I Am Clara.
Thank you for the wide range of errors you caught and fixed. I was impressed at your range of concerns, from punctuation to inconsistent language, facts, and numbers. You made my book so much better. Thank you.
Stephen Houser – author of I Am Clara
Mark: I have gone through the manuscript, and I like the way you edit. You made it so easy. I am very pleased with what you have done. Thank you for an excellent job.
Elva Anson – author of Wondering Around God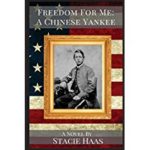 I highly recommend Mark Meyer for all your proofreading needs. I researched several proofreaders before deciding to go with Mark and I feel it was one of the best—and easiest—decisions I've made about my novel. Mark's skills are excellent. He has a keen eye for identifying errors that we authors simply can no longer see.
I also truly appreciated his responsiveness. When I had requests for early chapters of my manuscript from publishers and agents, he worked quickly for me so that I could put my best foot forward. He is a kind soul and consummate professional. His prices are exceptional and so is his work. If you are reading this, your search for a proofreader is over—hire Mark now!
Stacie Haas – author of Freedom for Me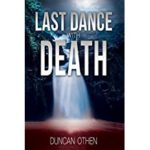 Hi Mark: I want to thank you for the outstanding job you did in proofreading my novel! You definitely made it better! I will gladly contact you again when I finish my next novel.
Duncan Othen – author of Last Dance with Death
Mark is always thorough with proofreading and I appreciate that he meets his promises and deadlines. He's also incredibly courteous and a pleasure to work with. Highly recommended!
Stephanie Chandler – CEO, Authority Publishing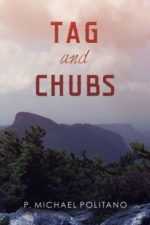 After many hours (weeks, months, years?) of work on a book, the most daunting moment, it seems to me, is when you get the final proof back from the publisher to approve so you can go to press. It is that proof that will shape others' perceptions of you as a writer. Misspelled words?—punctuation errors?—inconsistencies in your story or text?—is this what you want your reputation to rest on? I was fortunate to find Mark Meyer at Professional Book Proofreading. He is the easy solution so you never reach that daunting moment. If you have given your work to Mark, rest assured that your reputation will be based on your talent, not your mistakes.
Mike Politano, PhD, MPS, ABPP – author of Tag and Chubs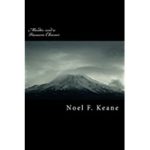 Mark: I couldn't believe how many mistakes I made in my manuscript! You did it on time and you did it well! I was looking for you all the while and didn't know it. I'd recommend you anytime.
Noel F. Keane – author of Murder and a Vacuum Cleaner
On a sizable project with a tight deadline, Mark provided us with very skilled and efficient service by the target date. And at a fair price. We would definitely use him again.
Dr. Leslie Norins – Publisher
Thank you Mark for all the effort you put in to make my book a success. You are excellent in your field and a very kind soul! Again, I thank you so much.
Daniel Doster-Mann – author of Abused Intimacy
It's great to have an experienced proofreader who is quick, concise, and AFFORDABLE. I've used his services in the past, and will continue to use him for future projects. Thanks Mark!
Angela Meju – author of the Roaming Reindeer series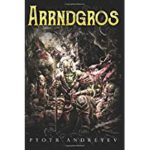 I couldn't have tackled the monumental task of getting my first book completed without Mark's assistance! His comments and corrections were helpful and accurate, and I felt completely confident sending my manuscript onward after he had polished it. This was my first time working with him so I was understandably uncertain of what I was going to get, but came away completely satisfied. Compared to a lot of services out there, Mark continued to support with those lingering questions that come after the fact, and went above and beyond to help achieve my goals. For many more pieces to come I'll be coming to Mark, and I'd encourage anyone out there considering it to give him a shot. He was affordable and well worth the investment – can't think of a better combination than that!
 Pyotr Andreyev – author of Arrndgros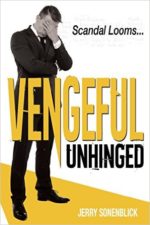 Mark,
I must congratulate you on the fine proofreading services that you have provided to me. You delivered on time, the accuracy of your proofing was without error, and at all times you were courteous and responsive.
It was very refreshing when you went "the extra mile," performing a few extra services that I don't believe were in the original budget without "nickeling and diming" me.
Without hesitation I shall endorse you to fellow authors.
Jerry Sonenblick – author of Vengeful Unhinged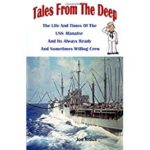 Mark,
I want to thank you for your help in proofreading my book, Tales from the Deep. Your detailed help made all the difference here. And when we were up against a deadline, you came through for us. This is much appreciated. We've been getting a lot of good comments on the book. Of course, you had a great deal to do with that. Thanks again.
Joe Kraus – author of Tales From The Deep
Mark,
Having had the time to review all of your comments and corrections I must say I agree with every one of them. This is certainly not your first rodeo and the proof is right on the pages you reviewed. Knowing I have deadlines your review came in days ahead of schedule. That is a great value you added to this project. I look forward to working with you again.
Lewis Cook – author of Joe's Alamo
Mark,
As you know, I wrote a longish article to publish online. I was sure that it was almost perfect. Nevertheless, I decided to have someone proofread it in case I left out a comma or something. To my astonishment, when I received the proofed document it was loaded with errors (thankfully corrected by you). I would never have thought it was possible to make so many errors in seven pages.
It was a humbling experience, but I am so pleased to have had it.
Thanks again Mark.
JH – online author
Mark, I can't tell you how much I appreciate your work on my book, "The Monastery Treasures": A Trilogy.  I had read, and re-read my manuscript, and realized I'm not very good at catching my own errors.  In my career, I had others who did that for me.  I did check with the printer where I will have the book printed, and was referred to a book proof reader.  I checked him, and others too, and I want to tell you, you stood out among those I looked at.
There is no question you are an excellent proof reader, but what is even more important is the fact that you spend time with the author.  You left me with a solid feeling of confidence in you from our first contact, and then proved you were everything I expected you to be.
If you ever want a personal referral please call on me for that purpose.  I give you my highest recommendation.
Dr. Branton K. Holmberg, retired university professor/administrator – author of Sam 'n Me™ Adventure Books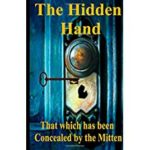 Mark did a great job proofreading my book The Hidden Hand. I am impressed with his services and would highly recommend him to anyone who wants any type of book or document proofread. Just when I thought the text was good enough he would find something more that would need correcting. I believe he was very thorough in his work. He also offered many helpful suggestions that enabled me to come across in a more professional way with my book. I now feel I can sell my book and have a sense of confidence that my writing is coming across to people in a professional way. He went about his proofreading work with patience and I had a sense of peace that I wasn't going to have to worry about mistakes. Mark is also very personable and pleasant to work with. I think that a good proofreader like Mark will help boost sales of any book or product. Once again, thanks Mark!
Mark Jager – author of  The Hidden Hand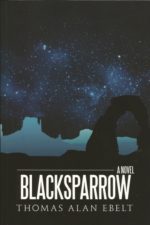 Mark,
It is my pleasure to offer words of praise for the work you put into my recently published book. As an author, I love the process of developing characters, throwing them into situations, and exploring their strengths and weakness. Looking at myself as a writer striving to create a meaningful and enjoyable reading experience, I am overjoyed to have had a chance to see first hand how your services can improve my finished product. I wish I had met you sooner, however, as I prepare my next novel for publishing, I do consider your proofreading to be a necessary final step.
Not only have you shown me to be skilled at your work, your knowledge and insight about books in general, and your ownership of the best little bookstore I have ever set foot in, all make me glad to be a writer and a reader. I also feel privileged to call you my friend.
Thomas Alan Ebelt – author of Blacksparrow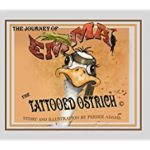 If you're looking for a high quality professional to edit your work, I would highly recommend Mark. Our manuscript was proofed with skill and speed, all at a very reasonable rate. We couldn't ask for more. And we're very pleased with his corrections. Thanks Mark!
Bob and Peggy Adams – author and illustrator of Emma the Tattooed Ostrich
Dear Mark,
I want to thank you for all your help with the work you have done with Genuine Carpet Cleaner. I am glad I found you online and decided to give you a chance. Not only does my employee handbook look good, I will continue to use you in all my future advertising, literature, and especially my website. Thanks again!
Jason Dovin – owner Genuine Carpet Cleaner
Call for a FREE Proofreading Quote! (989) 390-7109
Contact me using the form below, or email a few sample pages of your work to Mark@ProfessionalBookProofreading.com. I will quickly evaluate your sample and provide you with a quote for the entire project, all for FREE!